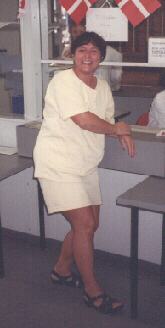 When Karen was working.

Karen Christina Høxbroe is a 74 years old former medical
technician who has now retired. I am interested in pictorial art,
flowers, red wine and delicious foodof all kinds.
I love reading fiction and like writing occasional songs (a Danish specialty)!


Click on the pictures on this page if you want to know more about my interests.